Courses conducted in English
We invite international scholars and professors from world-known universities (i.e., Kyoto University, UCLA, and UC Berkeley) to be visiting scholars. They will instruct short-term intensive courses on different legal issues.
The intensive courses not only help students to broaden their law concepts worldwide, but also improve their course understanding ability in an English setting.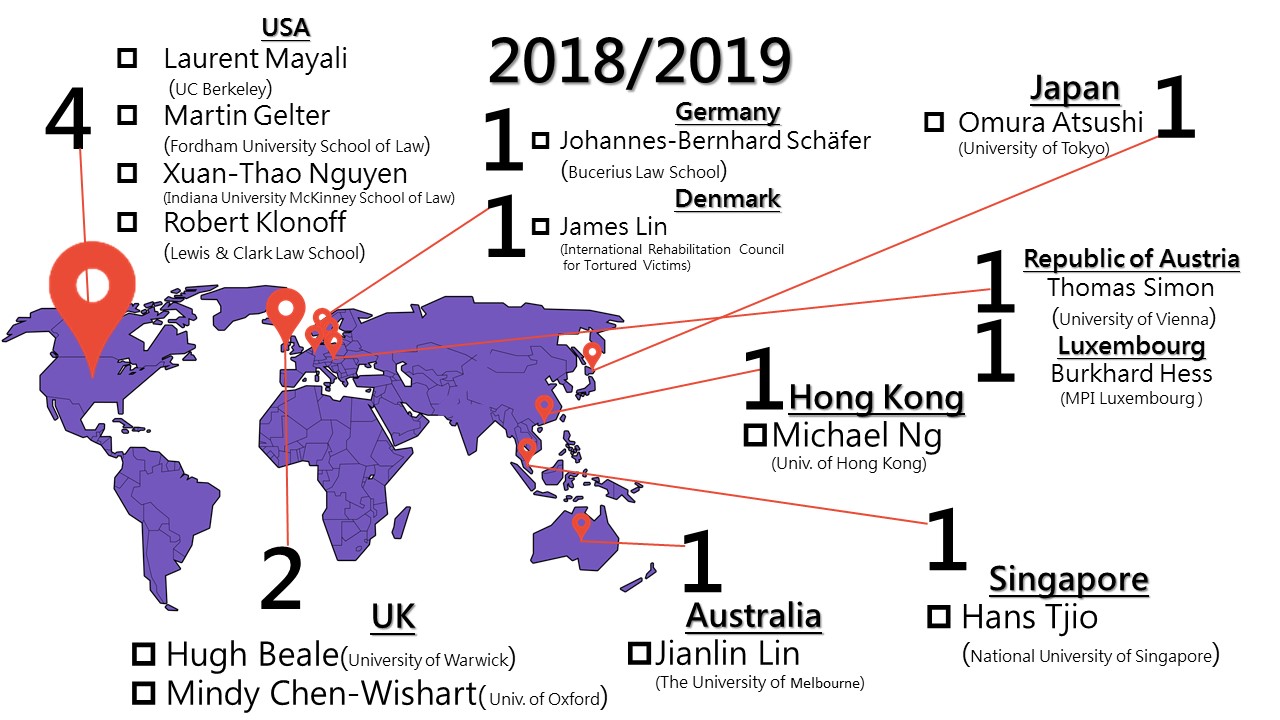 2018/2019 Visiting Professors
For more information, please visit the following website:
http://www.law.ntu.edu.tw/index.php/peoples/visiting-professors